We love the personality and character of Shiplap! From modern to rustic, Shiplap goes well with any décor and is a great way to add texture, dimension, and charm to a space. Grey Shiplap adds a unique style and a twist to the traditional white.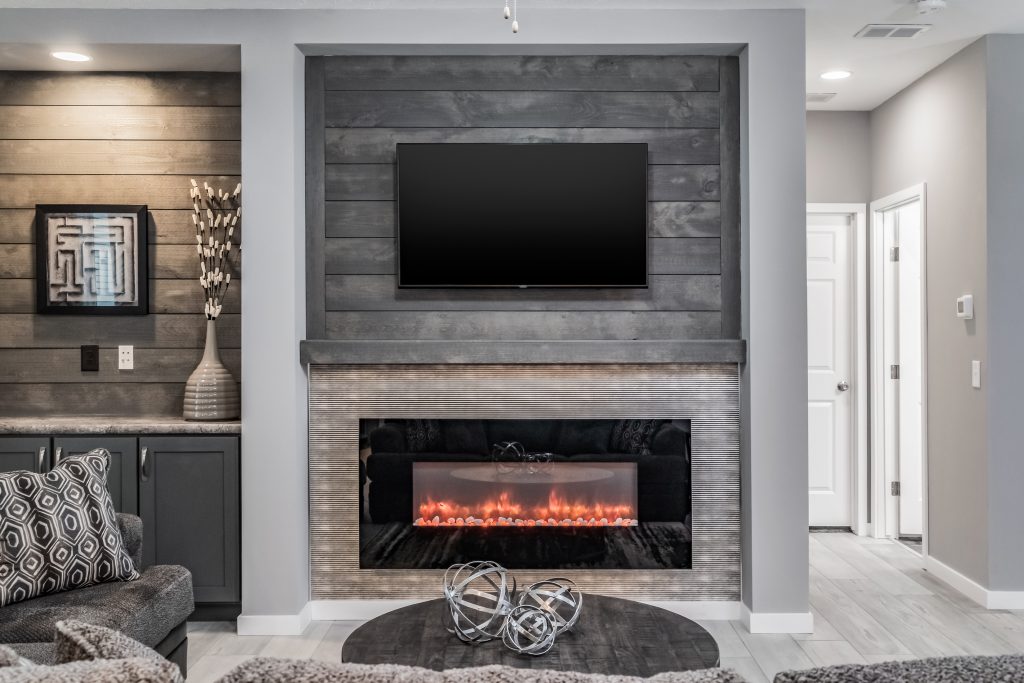 Landmark Grand An accent wall behind your fireplace is a perfect way to frame the space and add height
– making it both stylish and functional!